The Myth of the Rich Doctor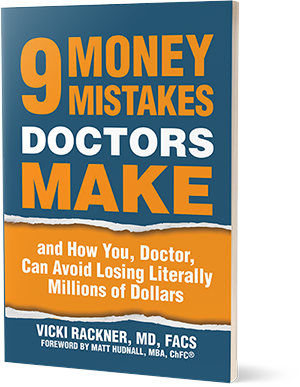 Join a conversation about a taboo topic from one physician to another.
GET YOUR COMPLIMENTARY COPY OF THE 9 MONEY MISTAKES DOCTORS MAKE TO EXPLORE:
What your number-one expense is. (Hint: it's not your house or your kids' college education.)
How biology impacts your ability to build wealth.
Whether you're vulnerable to Dumb Doctor Deals.
How to protect yourself from financial predators
How YOU can avoid financial missteps that erode wealth.